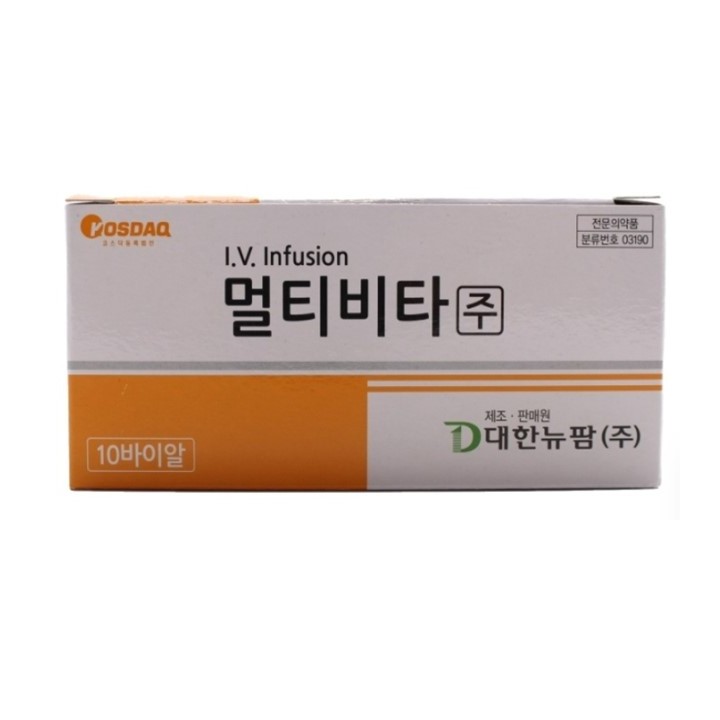 Multi Vita Inj.
Pricing inquiry (see details)
Packaging : 10vials / box
Shelf Life : 3 years
Specification / Main Ingredients : Vitamin A, Vitamin B group Vitamin C, Vitamin D, Vitamin E
Efficacy :
1. Vitamin maintenance therapy for patients receiving nutrition with fluids
2. Prevention of vitamin deficiency in the following patients (except vitamin K): Surgical
operation, severe burns, fractures and other trauma, severe infections, coma
Children and adults over 11 years of age. Once a day. Slightly shake the 5 ml of distilled water for injection into this drug and gently dissolve it, then mix it with 500-1,000ml of
intravenous glucose injection solution, physiological saline injection solution, or similar
infusion solution within 5 minutes.